Le Tran Dac Ngoc is to become the first Vietnamese designer to take part in the Bangkok Kids International Fashion Week 2019 which will start on September 1.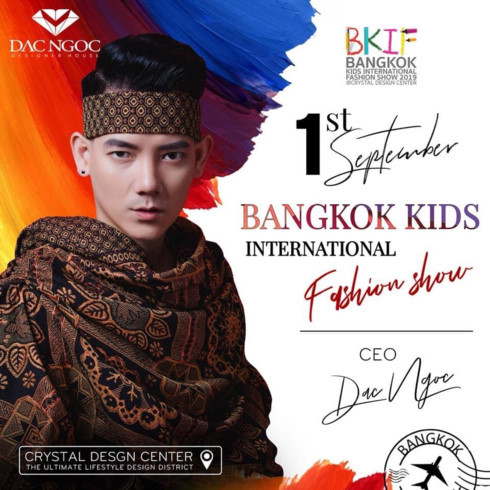 Vietnamese designer Dac Ngoc
Renowned Vietnamese designer Dac Ngoc has stated that his collection will use high-class material only, an upgrade on the material seen in his previous clothing lines.
Dac Ngoc has been something of a trailblazer in recent years, becoming the first Vietnamese representative at a number of international fashion weeks.
He was present at Malaysia Fashion Week 2018, London Fashion Week – House Of Ikons 2019, Saint – Petersburg Kids Fashion Day 2019, and Vie Fashion Week 2019.
Bangkok Kids International Fashion Week is an annual fashion event which is held in Thailand and regularly captures the attention of both domestic and foreign media. VOV